Welcome to the official website of Papa Stro Maestro
Papa Stro on Social Media:
Facebook
Twitter
Instagram
Youtube
To Contact Papa Stro, email at stro4ya@yahoo.com or click
HERE
Book Papa Stro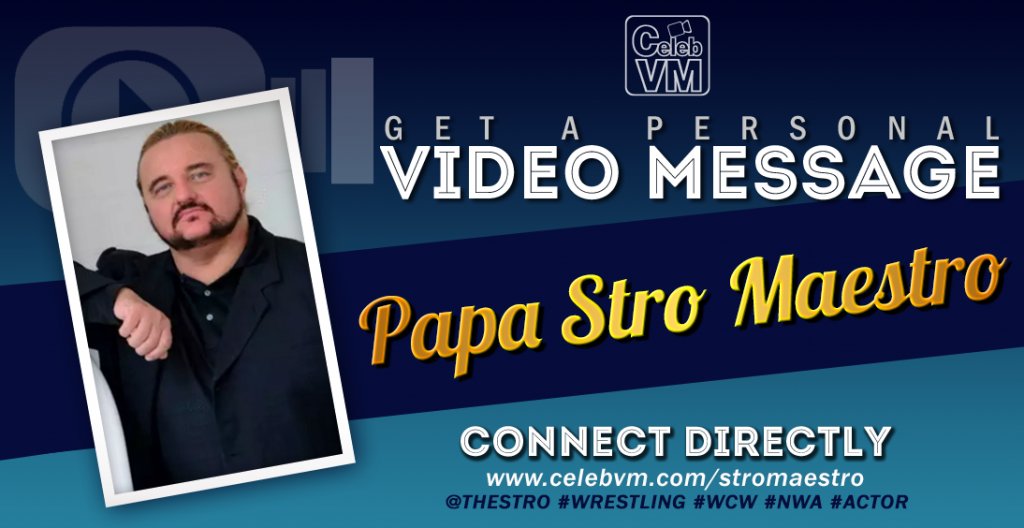 Get your personal video message from Papa Stro!
Papa Stro is now a member of the
Bullet Kliq
Papa Stro as "The Chief" in season 2 of
The Dusk Series Season 2
playing now!
Watch Papa's early years as WCW's Maestro and Smoky Mountain Wrestling's Robbie Eagle on
WWE Network
The Rack Pack Pack coming 2017!
Papa appeared on this past season of
Good Behavior
on TNT!
Papa Stro in 2017
Hollywood Horror Show
Ghostbusters commercial
Papa in Checkpoint now everywhere on Blu-Ray/DVD!
Check Point on Amazon
SON OF CLOWNS - (Amazon Prime Release Trailer) November 15th from Evan Kidd on Vimeo.
Son of Clowns trailer
Watch Son of Clowns on Amazon Prime!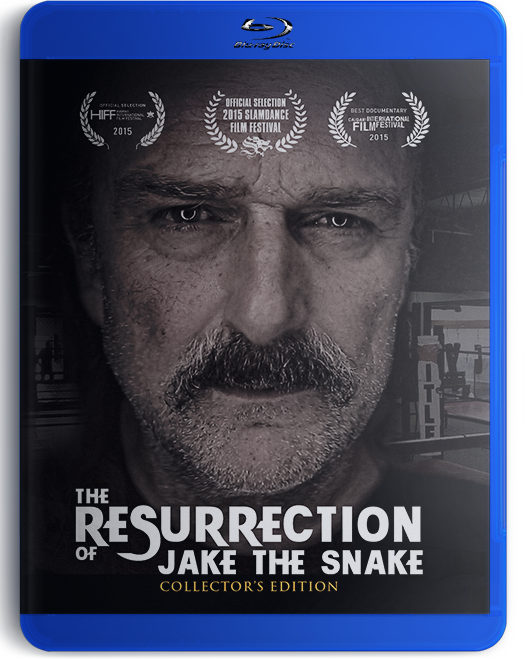 Resurrection of Jake The Snake
Jake "The Snake" Roberts and Papa at Tidewater Comicon 2016
http://www.tidewatercomicon.com
http://www.titlematchwrestling.com
New Papa Stro Fan Club Website!
http://www.papastrofanclub.com/
Every Tuesday 9pm est. In The Room show on
VOCNation.com
Every Wednesday 9pm est. WCW Retro on
VOCNation.com
Dracula's War trailer in the works...
Bite School movie
out now!
Filming starts soon for
My EX Girlfriend, the Serial Killer
Filming starts soon for
Scary Story Slumber Party 2
Appeared 9/24/15 on @Midnight with Chris Hardwick on
Comedy Central
Filming starts soon for
Echo Lake Massacre
Good Behavior
this past season on TNT
Filming starts soon for Southern Iron II
The Rack Pack premiering soon!
https://www.indiegogo.com/projects/the-rack-pack-life-as-we-knew-it#/
The Brothers Statute
has been released!
Check Point -feature film
on
Netflix
2018
March 24th-25th SC Comic Con TD Convention Center Greenville, SC
April 8th Poweer Comicon SIMT Building Florence, SC
April 13th Parkersburg, WV IWWA Pro Wrestling
IWWA website
April 15 Charlotte Comicon Embassy Suites in Concord, NC
April 28th Raleigh Cosplay Expo Ramada Blue Ridge Raleigh, NC
April 30-May 2nd Cauliflower Allway Club Reunion Gold Coast Casino & Hotel Las Vegas, NV
http://www.caulifloweralleyclub.org
May 5th Fishing with Special Friends 9am Johnny Mercers Pier Wrightsville Beach, NC
Fishing with Special Friends website
May 5th UPWA Pro Wrestling National Guard Armory Wilmington, NC http://www.theupwa.com
June 2nd Jacksonville Comic Con Commons Building Jacksonville, NC
http://www.jacksonvillecon.com/
June 2th UPWA Pro Wrestling National Guard Armory Wilmington, NC http://www.theupwa.com
June 8-10th Lizard Man Festival, Bishopville, SC
June 23-24th Steampunk MidAtlantic ,Raleigh, NC
July 4th UPWA Pro Wrestling Southport, NC http://www.theupwa.com
July 7th UPWA Pro Wrestling National Guard Armory Wilmington, NC http://www.theupwa.com
Aug. 3-5th Scares That Care Doubletree by Hilton Williamsburg, Va August 25th Cape Fear Comic Con, Wilmington, NC
October 7th Charlotte Crypto Con Charlotte, NC
October 19-21th Bigfoot Day Celebration, Kingsport, TN
Nov. 17th Jacksonville Comic Con Commons Center Jacksonville, NC
Stro now accepting purchases of Stro Skull t-shirts and autograph photos through Paypal!
Stro Item of the Week on Sale: Stro skull mylar balloons!
Stro skull t-shirts on sale now!